Mental Health Talks
One talk, one story can start to change the culture of a business.

That sounds like a Ghandi quote and unfortunately he didn't say that, but the quote still holds true.
We've seen it time and time again.

When I first started Sanctus, the first thing I did was talks.
I went into a business and I just talked. I shared my story and I started a conversation. Now, when Sanctus partners with a business, it's the first thing we do at our Launch Events – we tell our story and we invite leaders in the business to tell theirs too.

Sometimes, those talks are the very beginning of complete cultural transformation when it comes to mental health. That may sound dramatic and it is, because one story, one talk really can have that much of a cultural impact on a business.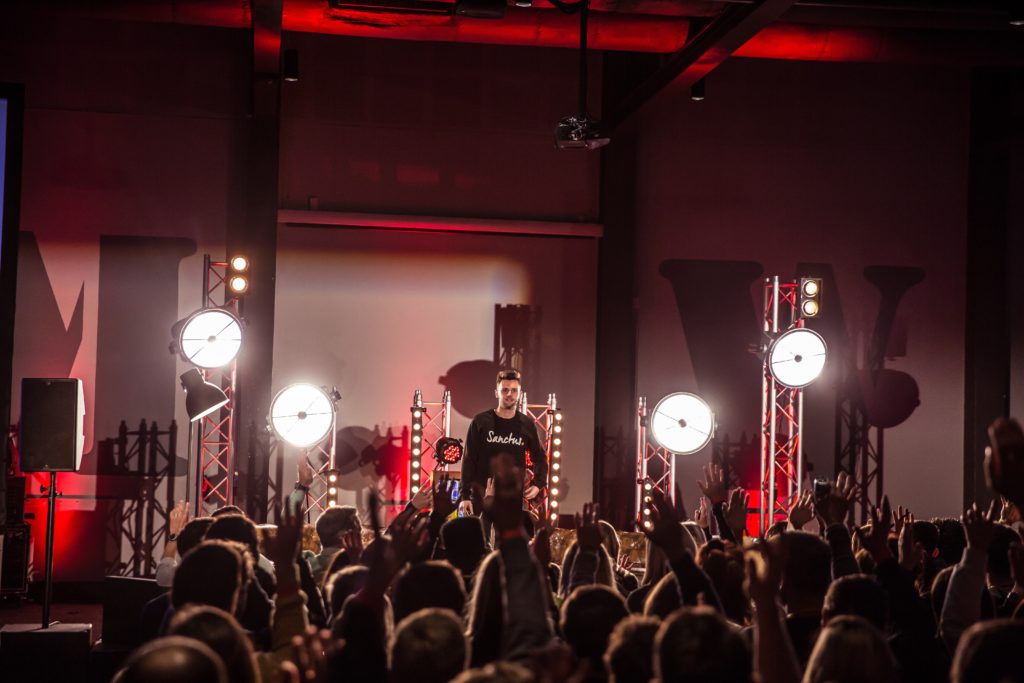 Sharing stories and talking about mental health to an entire business or a large team gives permission. It gives people permission to say "me too" or to say "oh yeah, I've felt like that before!" It gives permission to individuals and the whole business to start to talk about mental health more normally at work.

It requires bravery, vulnerability and honesty to share stories about our mental health and talk about it publicly, which isn't something we expect everyone to feel comfortable doing straight away. We know that our team here are great public speakers and have made it their mission to make waves in mental health, so talking and sharing publicly is very much our thing.

In previous years we have only given talks exclusively to the companies that we partner with to deliver Sanctus Coaching. This is a big part of our proposition that isn't changing, yet we're also seeing that us giving talks is a brilliant way for us to start a relationship with a business and support them in putting mental health on the agenda.

Of course, we'd hope they'll consider us for more proactive mental health support down the line, yet we know that one talk right now could be all is needed to make a real dent.

We're currently out on the road delivering more talks on mental health as a way to kick start the conversation and nurture new relationships. If you're interested in a Sanctus Talk on Mental health – let us know 🙂 You can get me on james@sanctus.io.