Making mental health accessible
Accessibility is a word we use all the time at Sanctus when talking about our mission. And yet the truth is, we haven't been as accessible to businesses in recent times as we'd have liked.

We're known for our big vision to put the world's first mental health gyms on the high street, yet what underpins that vision is a core unwavering belief that mental health must be easily accessible for us all.

What that actually means in practice is this:
mental health as a concept has to be normalised and we have to remove the shame and stigma surrounding mental health
we have to educate people on what mental health is and importantly that mental health is not always mental ill-health, you can have good mental health too and can work on your mental health proactively
accessing support whether that be a coach, therapist, counsellor or any other type of practitioner has to be much easier, that includes being more affordable, move available and much more transparent as an industry
Over the last 3 years we've enabled tens of thousands of people to gain access to the right support for their mental health at work through Sanctus Coaching. Culturally we've made mental health accessible by supporting businesses in putting mental health on their agenda and then we've made getting the right support available by having a Sanctus Coach right there in the workplace.

In our first 3 years we have grown pretty rapidly with the number of individual coaching sessions we've been able to offer to employees:
2016 – 160
2017 – 1,600
2018 – 5,400
2019 – 11,400
With this growth we've had to get pretty good at saying no, because to do one thing really well as a small business we've had to be laser focused. That's meant we've had to say no to many things that our partners and other businesses want and need.

We've done this in service of delivering the version of Sanctus Coaching that we have now, which physically places Sanctus Coaches in the workplace for a whole day, with the Coach seeing up to 8 people in a day for 45 mins per session.

However, for the last few months we've been scratching our heads, thinking; "why haven't we taken over the world yet?", "why doesn't every business in the country have a Sanctus Coach and why aren't all businesses investing in the mental health of their employees?"

We've had to ask ourselves some hard questions and really look at the type of solution we are offering to businesses for employee mental health. We know that our current product delivers exceptional results for businesses and individuals, yet we also know that it's a big move and it's a big investment to go from offering potentially not much to going all guns blazing with Sanctus "personal trainers for your mental health" in the office a day a week.

The hard truth for us has been the realisation that our current product can be quite inaccessible to a lot of businesses. It's a bit like asking someone who's not really talked about their mental health that much before to suddenly start going to therapy twice a week or do a 10 day silent meditation retreat. It's a big jump and whilst we know that's where a lot of the growth lies, we have to meet businesses where they are at right now in their journey.

For that reason, there are two avenues we're looking at.

Firstly, we're looking at making Sanctus Coaching more accessible and flexible. This means exploring trials, one-off sessions, on-demand sessions, and virtual coaching using greater use of technology.
Secondly, we're beginning to offer more products to businesses that facilitate a business starting the conversation on mental health and make mental health as a topic more approachable, before we then look at making the support more widely available.
We're opening up to do more talks in businesses to get the conversation on mental health started. 
We're currently trialling our Sanctus Champions program in businesses whereby we induct and train a handful of employees on mental health and how to talk about mental health in a safe and constructive way.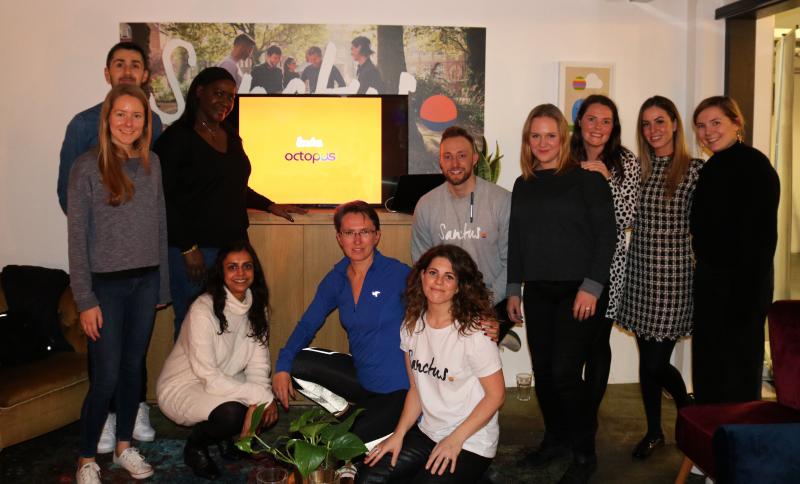 We want to help businesses get started, seed the conversation on mental health, begin to make it part of the company culture and then work together to get people the right space to talk about their mental health.
If you're interested in any of our new initiatives, reach out and we can chat about how we can get mental health moving in your business.

James x