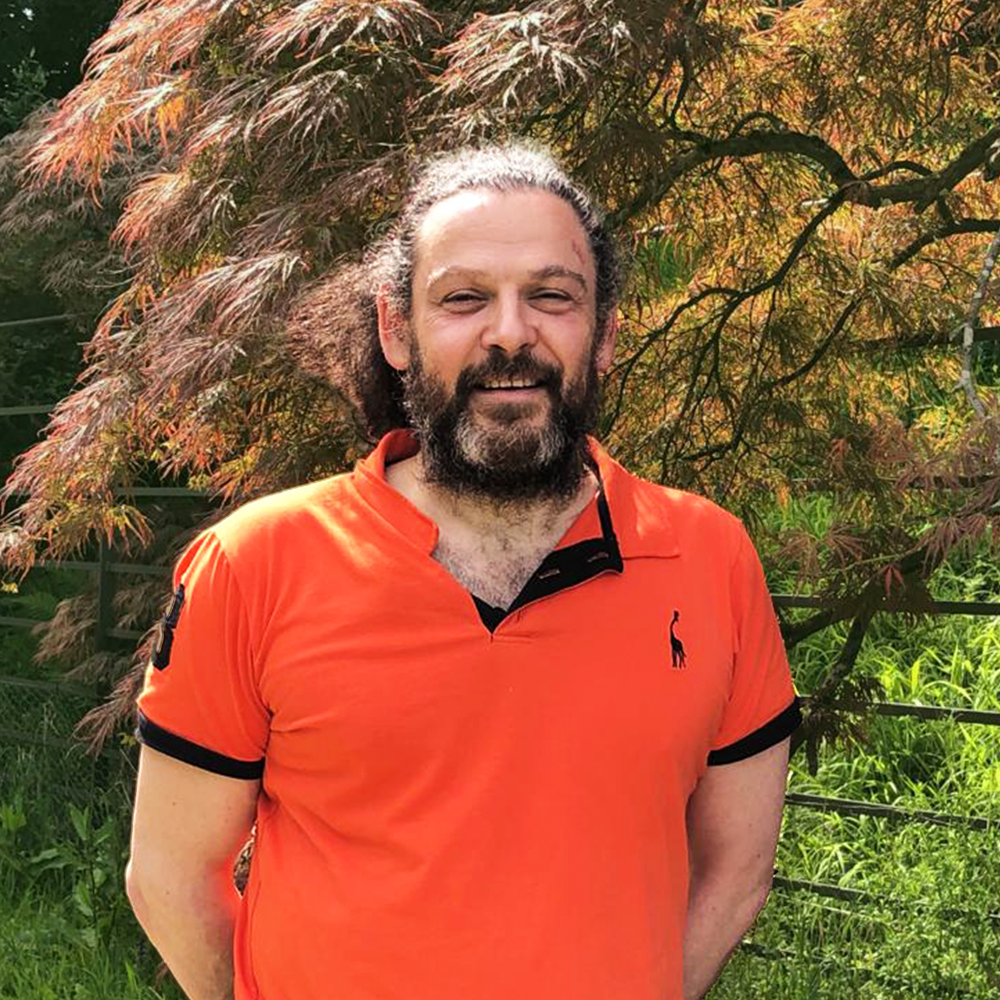 What would you like people to know about your coaching?
My belief is that people can enjoy on-going thriving when they have regular opportunities to speak about what gets in the way of their fulfilment, meaning and purpose. That includes building a tool kit to deepen self-awareness, which leads to greater choice and freedom. Together, these things build resilience, which allows you to increase your capacity to thrive throughout life's thrills, spills and challenges. As well as really embrace the joy and passion of life well-lived.
For me, coaching is not only talking.  It is also an ideal space to work with the body as an access point for awareness, to manage and regulate behaviour and consolidate and integrate learning.
I am a trained Mental Health First Aider and Suicide First Aider, as well as a Samaritans Listening Volunteer. I love to give people the space to talk about whatever is on their mind because I know it can lead to deep work that can be liberating, healing and empowering.
People most often say about my coaching that it is "kind and gentle". I can also be challenging and fierce for the sake of your freedom and personal growth.
What's your background (coaching and otherwise)?
As a child, I was very shy and lacked confidence. Martial Arts and tennis helped me be more confident in my body and mind. Coaching empowered me to be authentic, vulnerable and open, which has had a massive positive impact on my leadership, both personally and professionally.
My first experience of coaching was during a Co-Active Training Institute (CTI) coach training weekend, where I stepped into my power, confidence and authenticity and did public speaking for the first time.  I was terrified.  And yet I knew there was a deep urge in me that had to be satisfied, to connect to people heart to heart, soul to soul.
I was hooked on coaching from that point on and completed my certification with CTI in 2019.
Because of my martial arts background, I knew the body had to play a large part in my coaching style. To become more adept at that, I graduated from the Embodied Facilitators Course (EFC) in 2019. Now I work with the body extensively in coaching, as well as workshop facilitation and training. I merge mind and body to generate a powerful and practical experience that leads to greater awareness, choice and, ultimately, freedom.
Freedom from the things that hold you back, keep you small and stop you living the life you dream and wish for yourself.
What would you like people to know, that has nothing to do with coaching?
My Jewish upbringing moulded me into a child that conformed and never break the rules. I craved for validation and approval and so I pursued a career in science and ended up at The University of Cambridge as a researcher in Neuroscience.
The scientific community never gave me the fulfilment I longed for. Whereas Martial Arts provided all the camaraderie and support I needed in my 20s and 30s.
I started Karate training at 19 years of age and began teaching in 1996, when I founded the Cambridge dojo. In 2005, I committed to a career in Martial Arts and still teach Karate, Aikido and Iaido, as well as the philosophy and spirituality of Japanese Martial Arts. That philosophy and spirituality spoke to me of a universal truth that I could see shared wisdom with so many of the world's religions, traditions and cultures. That the point of our humanity is freedom, love and compassion. And that we have a responsibility to ourselves to live that truth and give others the opportunity to do the same, if they want it for themselves.
As such, I have a great love for nature and hiking. The Poles are a particular draw and I long to visit the Antarctic continent. I love to walk The Lake District most especially, and any of nature's great places of beauty. Anywhere that keeps my soul alive and my spirit light.
What's your mental health journey?
I had very loving parents who found it incredibly challenging to be with emotions. Therefore, from a young age, my emotional range was progressively shut down. I got to the point where I did not know WHAT I felt, which meant I was often aloof, insensitive and distant.
Things reached a crisis point with the breakdown of my marriage. Which led to an on-going journey towards greater emotional maturity. First, in therapy, where I began to feel more comfortable feeling my emotions and expressing them. And then in coaching, as I took ownership of my emotional life and began consciously creating the life I wanted for myself that was fulfilling, meaningful and on-purpose.
Mental health affects the mind and the body. They are connected. Therefore, the emotional constriction I felt in my youth had an impact on my body too. Tension restricted movement and limited strength and contributed to my feelings of being shut down and lacking agency. As well as therapy for the mind, I had therapy for the body. Both Rolfing and Feldenkrais sessions allowed my body to relax, release and open. So that I move through life in greater freedom and willingness to engage. Even when life gets messy.
These dual journeys of mind and body, have greatly expanded my capacity as a coach- to be more present, curious and a fierce advocate for my clients' fullest and richest lives.