We like to think we've got a pretty cool origin story.
Our founder, James, needed a way to process his own struggles with his mental health and wellbeing, and to unbottle the way that he'd been feeling.
But, the space that he needed didn't exist.
He didn't feel "ill" enough for therapy, and he didn't even know where to start with trying to explain how he was feeling to his friends and family.
So that unbottling happened, in true modern millennial fashion, in the form of a blog post turned diary entry, titled Mental health in startups.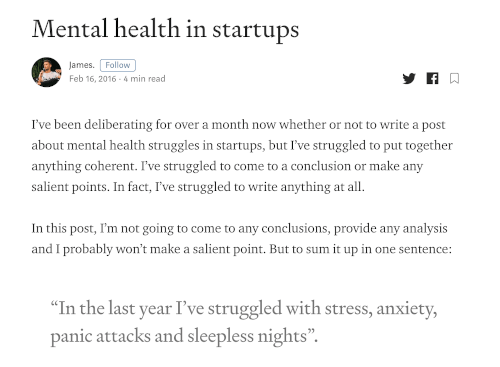 What James didn't realise is that others were looking for a space too.
Within a few days the post had thousands of readers, and he had hundreds of emails sitting in his inbox.
It became clear that people needed somewhere to talk and to connect that didn't yet exist.
And so Sanctus, meaning "pure" in Latin, became a living, breathing brand on a mission to change the way the world views mental wellbeing in the workplace and to give people the space that they need.
A space within the workplace for individuals to connect, heal, explore and grow through tailored 1-2-1 coaching.
Proactive wellbeing & growth support in the workplace
We began to build out a team of high-quality, human-led Sanctus Coaches to create these spaces within the workplace where employees could confidentially discuss whatever was on their minds.
We wanted to create a unique space where we could take a holistic and sustainable approach to growth: blending personal and professional development with proactive mental wellbeing support and self-care. Something that was truly tailored to what the individual needs.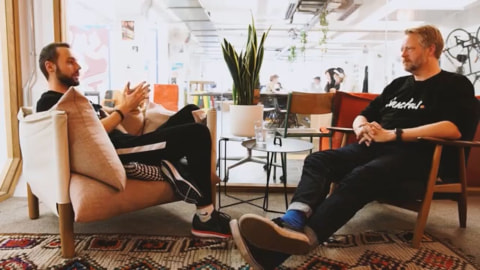 We now work with over 100 businesses, with offices in both the UK and internationally, all helping us to fulfil our mission of giving people a space to talk, grow and heal.