Get a pulse on how your team are really feeling
The last 16+ months has had a monumental impact on people's mental health, and many of us are going to be facing a number of challenges over the coming year.
Many employees will be feeling anxious, burnt out and incredibly uncertain at what the future has in store for them and their working lives.
It's important that business are aware of this and, rather than trying to ignore the events of the last year, make adequate space to allow employees to share and process what might be going on for them.
We recently put together a comprehensive guide on how to support employee mental health post-pandemic. As part of that, we created a team check-in sheet that you can use at the start of meetings to get a sense of how people are doing and where they may need support. It also doubles up by serving as a useful team building exercise, giving the team a way to connect with one another. We've included a download link below.
Tools like this are useful because they act as a light-touch and playful way to open up a dialogue and have people engage in the mental health conversation; something that they may otherwise avoid. It can make it much easier for employees to ask for help, if they need it.
Some tips for using this check-in sheet:
Not all prompts need to be covered – we suggest asking everyone to pick the one that jumps out to them the most; people like to share in different ways.
Make it clear that people don't have to disclose what's going on for them if they don't feel comfortable doing so.
Metaphors and visuals like the ones used below can speak a thousand words while still making an individual feel safely heard.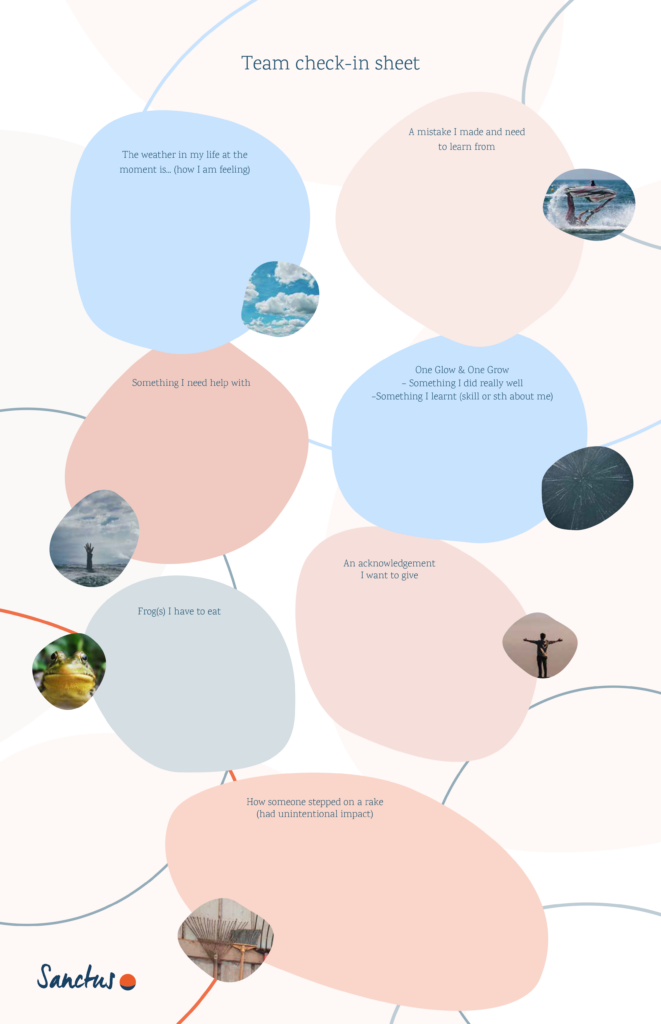 The Sanctus Big Read; Supporting employee mental health in a post-pandemic world
Looking for more practical advice, tips and resources on ways that you can support your teams as we begin to see a navigation towards some form of normality?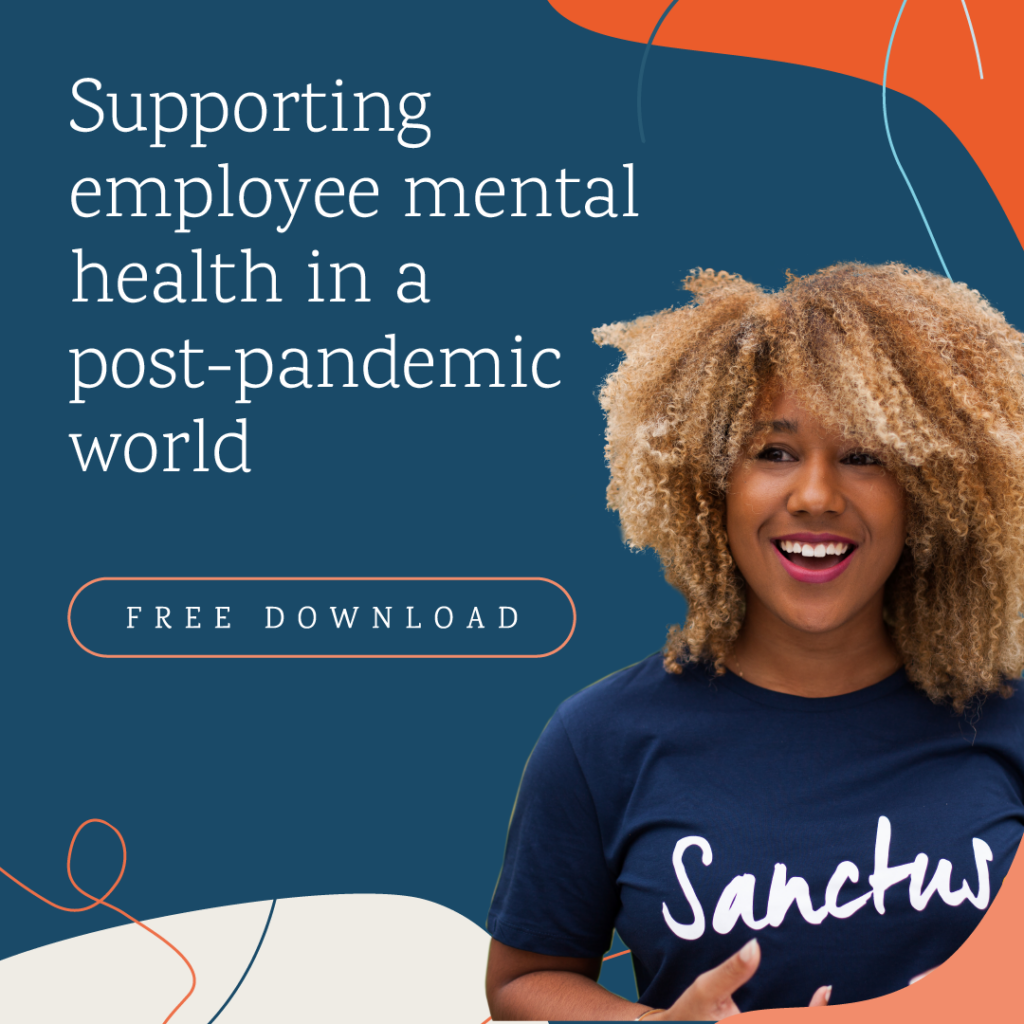 With the help of our team of 40+ coaches and with insight from our 300+ strong community of HR and People leaders, we've put together a new Sanctus Big Read looking at how you can support your teams in a post-pandemic world.
For more useful resources like the Team Check-in Sheet, download our Big Read for free here.