Bridging the gap between leadership and people
It would seem to go without saying that communication is a two-way street. What this means is, it's important employees are bought into, and have a chance to feedback on, the vision and mission being communicated from the top.
If there is a mismatch here, with leaders taking an unsupported route, or a route they assume their employees want (without fully knowing), clarity and communication can break down.
And when it does, it's a stack of dominos. Trust, engagement, happiness, and productivity are just some of the tiles that will topple next.
Many leaders will read this and think "well, that's not us." But the trouble is, that's often the problem!
What many leaders think is working and what's actually working are often two different things. One report found leaders are significantly more satisfied with how they have adjusted to a new working world than their employees are. In fact, when comparing employee ratings to CEO ratings on key issues, CEOs are:
20 percentage points more likely to rate their business as effective at managing working hours
28 percentage points more likely to rate their business as effective at preventing burnout
41 percentage points more likely to be satisfied with their employee experience offering
And, sadly, only 23% of employees say that they are "very happy" working for their employer.
Which may not sound like the end of the world. But shouldn't we be "very happy" doing what we do? Given the hours we spend at work, for three quarters of people to spend the majority of their week unhappy, you can see why people are resigning in droves.
Managers and people leaders are the frontline for employee concerns. Happiness, job satisfaction, and employee wellbeing are top of the agenda at the moment, and rightly so. But many managers feel poorly equipped to provide a deeper level of leadership than they may be used to.
One way to solve for this is through dedicated 1-2-1 manager coaching, helping managers to become the best source of support possible for themselves and their teams. To understand and respond to employee concerns effectively. And to communicate feedback, praise, and criticism with greater care and attention.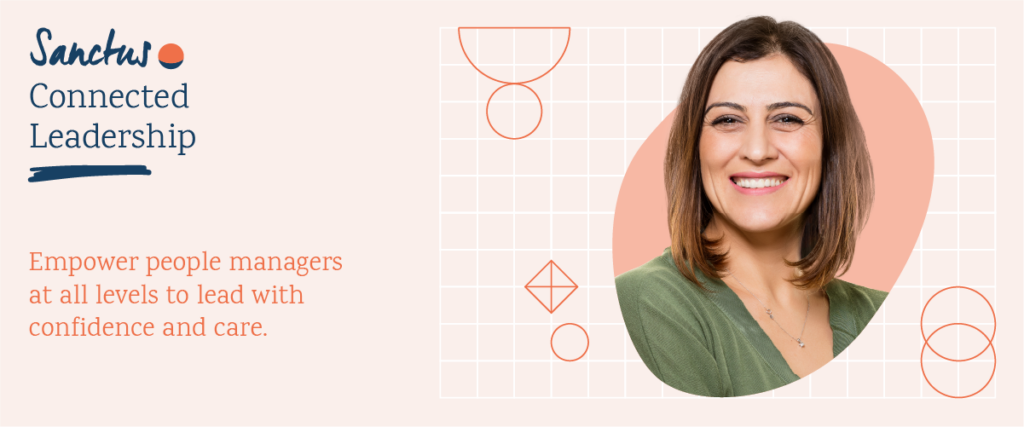 But how else can we begin to immediately bridge this gap in the meantime?
It's free, it's easy, and yet it's one of the most overlooked tools business leaders have available to them.
Listening
Taking the time to canvas the opinions of your employees, actively and genuinely listening to them, and building a culture and a business off the back of what they tell you. If your goal is to develop a truly 'people-first' business, listening should be the bedrock of everything you do.
Every culture is different. Every business is different. Trying to tack on a list of benefits and changes to your people without first asking what they want or need is a surefire way to create misalignment between employees and leaders.
Your employees on the ground will know better than anyone what areas are lacking in support. They'll be the ones that have their finger most on the pulse about what a good, supportive benefits package looks like.
So ask them!
Create open door slots or regular 1:1s with employees so you can canvas them yourselves.
Ask managers to dig deeper in 1:1s about what people actually want and need, and feed the information back to you.
Consider running regular anonymous surveys or guided anonymous group journaling workshops where employees can leave honest feedback about how they're really feeling and what could be done to make work better. Use a well designed crowdsourced employee engagement and feedback tool like Peakon or Culture Amp.
You've got a wealth of knowledge and answers at your fingertips within your business. Start there before looking elsewhere.
Don't assume you know what your employees want or need
There is a huge disconnect between what employers think people want and what they actually want.  
Perhaps one of the biggest areas of disconnect at the moment is around hybrid and flexible working. There is a huge push by many employers to get employees back into the office as soon as possible, without asking if this is what they want.
Even if they do, we need to be aware of the power dynamics at play. Returning to the office is a very different question when you're asking yourself what's best for you, compared to a senior leader in the business asking you with a degree of expectation.
Data shows that when offered a choice between fully remote, fully office based, or hybrid working, employees were roughly evenly split between all three.
This contradicts the belief many business leaders hold, which is that 79% of employees prefer in-office working. This represents a 40 percentage point gap between leaders and their employees on one of the most critical and impactful parts of an employee's life!
The only way you can start to bridge this gap is by listening to your employees and gathering feedback. Build a listening and feedback culture into the heart of your business, and mould this around a programme or system that allows for employee voices to be heard.
Simplify your values, mission and direction and provide clear policies
We've been bombarded with an overwhelming amount of information over the last few years, and our capacity to juggle multiple projects and pieces of information is strained.
So it's important to streamline as much internally as possible.
Be clear what it is you're asking of your employees, and why.
Be clear on the company goals & trajectory. Outline how what you're asking them to do ties back to and contributes to achieving this.
If employees feel a disconnect between their day to day work and the wider company trajectory, uncertainty festers, purpose dissipates, and connection dissolves.
Consider how and what you choose to communicate
Poor communication can cause more harm than good, and can add (rather than reduce) stress and confusion. One study found 80% of workers felt increased levels of stress due to poor communication, while 63% of people considered quitting because poor communication was impairing their ability to do their jobs effectively.
Can you simplify?
Particularly when it comes to central and often guiding elements which affect how people show up or represent your organisation: like your company values or mission statement. One company with a whopping 20 values had to streamline down to four and attach specific, actionable behaviours to each one. They found having too many values was too much information to deal with, causing unnecessary stress for employees.
Can you clarify?
Particularly when it comes to policies or expectations around behaviour. At Sanctus, our unlimited holiday policy was causing confusion. "What does unlimited really mean? Will people be annoyed if I take too much?" While there still is technically no cap on holiday, we've shifted to a crystal clear policy around minimum holidays that leaves no room for doubt. A 22-day minimum holiday policy which states every member of the Sanctus team must take at least 22 days off a year. This helps employees take time off without worry and helps managers check that this is happening.
Can you be a role model?
This is the critical part. Leaders need to role model the expectations, culture and policies internally. Take our holiday policy: leaders need to be seen to be taking holidays and publicly talking about them. Taking time off for their mental wellbeing if they need it. Living and breathing our values. Making use of internal benefits and shouting about them.
If what employees are told and what they actually experience are two very different things, clarity and trust breaks down.
And remember: without clarity and trust, uncertainty festers, purpose dissipates, and connection dissolves.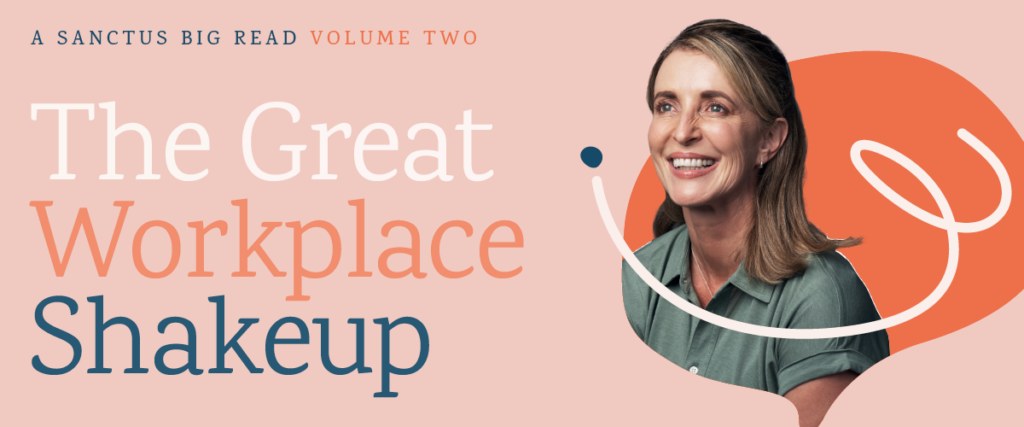 This article is an extract from our most recent Big Read: The Great Workplace Shakeup. It takes a long look at the way the working world's changed in recent years, pulls together the latest research and thought leadership, and provides actionable guidance on redesigning employee experience for the better.