Want to gain clarity, set priorities and achieve what truly matters to you? Try out Sanctus' new self assessment tool via the Sanctus Platform. Access is free for you as part of the Sanctus Partnership provided by your employer.
The Orb of Life is an insightful self-assessment tool designed to complement your coaching sessions, by giving you a comprehensive overview on all areas of your life; from well-being, to money, to social connection, professional growth and more.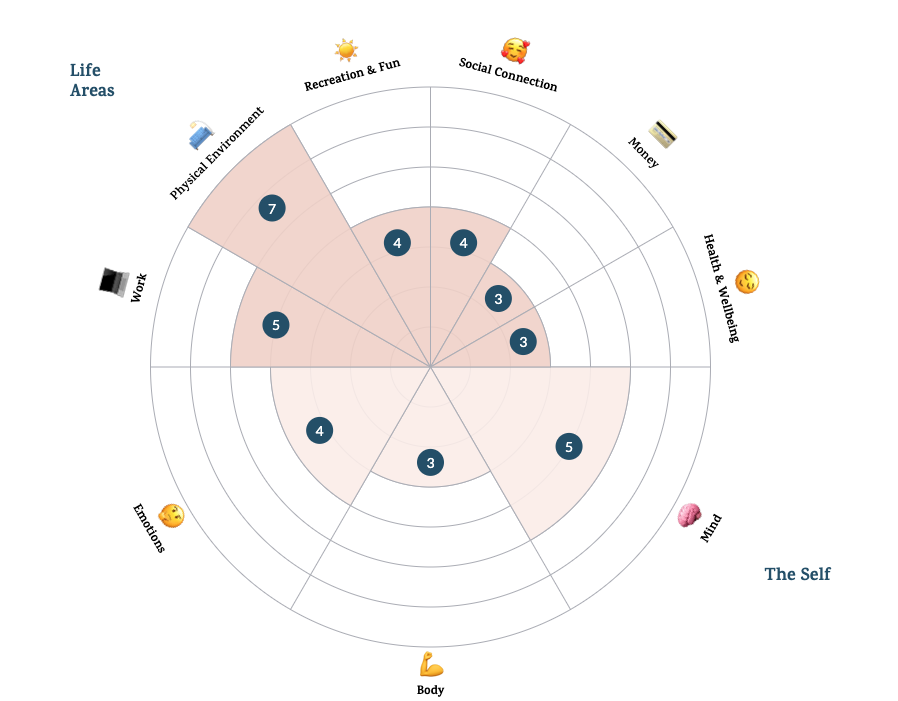 With this tool, you can:
Get clarity on where to focus your attention & energy in life.
Highlight any blindspots you may have.
Make more informed and conscious choices.
The Orb of Life assessment is valuable to do on its own as it will give you a more thorough insight to your life.
You can also use the results to identify where coaching can add value in your life, and book your first session with one of our coaches.
Curious about how it works? Click the link below to begin the assessment:
Click here to access the Orb of Life
Thanks,
The Sanctus Team