Our experience of supporting someone with their mental health
The number one question we've been asked over the years is…
"How do I support someone with their mental health?" ?

Today we're going to give you three ways to look at it;

1️⃣ From Me and James (two average Joes who've been there with their mental health)
2️⃣ From A Sanctus Head Coach, Ben Graham, and OG Head Coach, Shayan
3️⃣ The Yellow Pages for Mental Health

We know the feeling, as a manager, as a friend, as a sibling – it's bloody hard when there's someone you care about who you want to support with their mental health. You don't know what to say, how to say it, where to turn or how to help them.
It's a question we've avoided answering over the years as we haven't wanted to be consultative, but today we're going to share our experiences of both supporting someone, and being supported ourselves, with mental health.
We don't want to tell you what the right or wrong thing is to do, as what works is different for everyone, but by sharing our experiences hopefully something will land or resonate with you.
1️⃣ From Me and James (two average Joes who've been there with their mental health)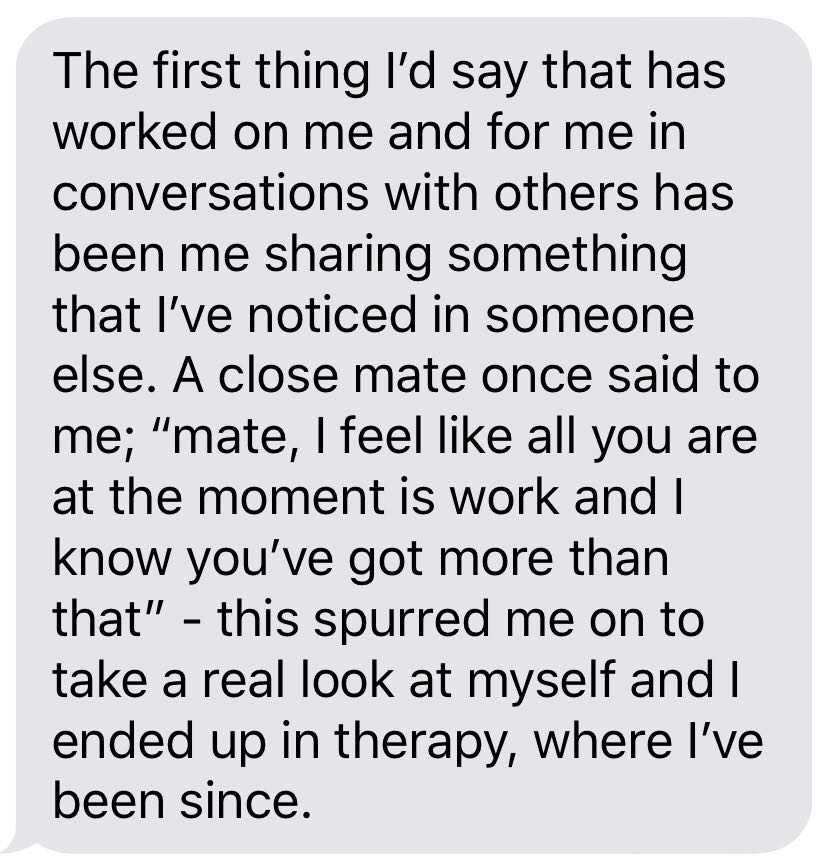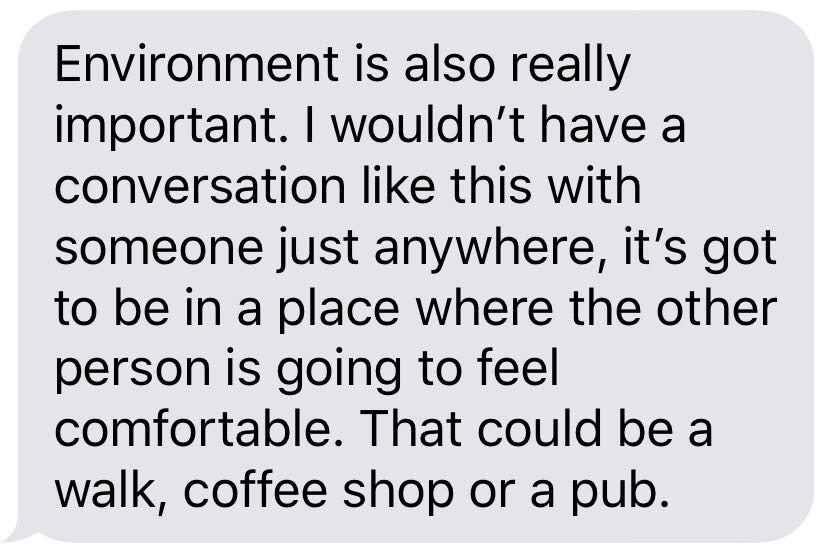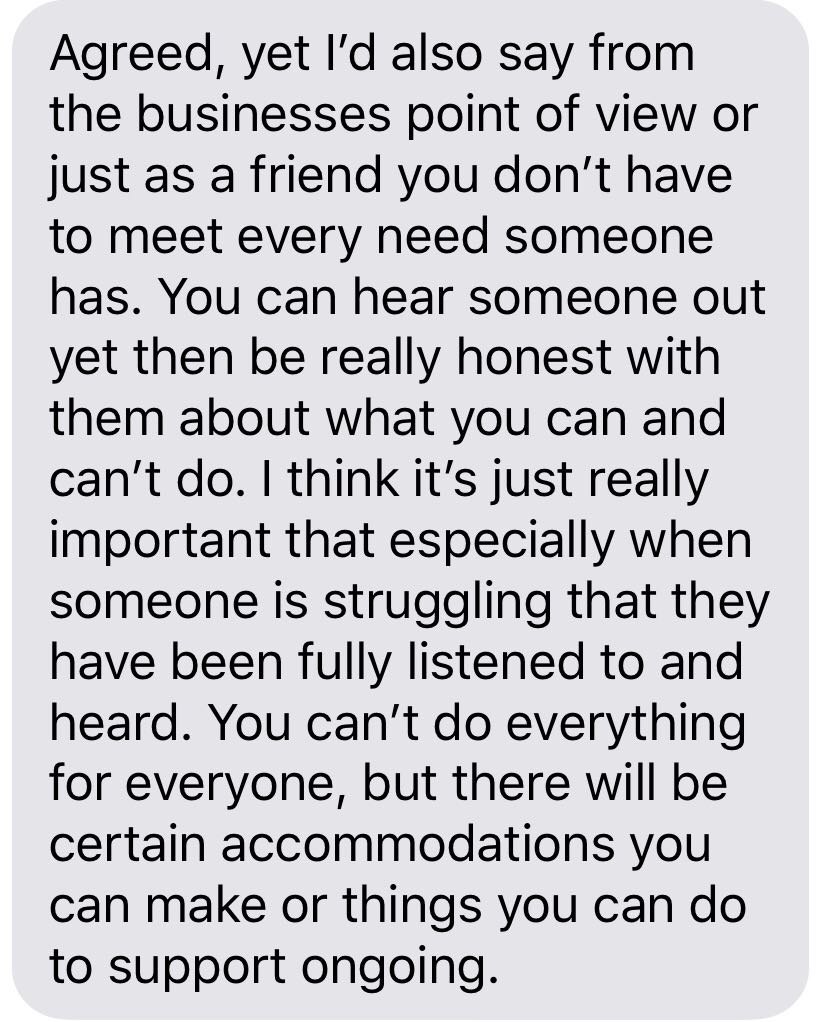 2️⃣ From A Sanctus Head Coach, Ben Graham, and former Head Coach, Shayan (who's on a sabbatical)
These are two short video clips from a Sanctus Head Coach and former Head Coach, both of whom have had a huge amount of experience supporting others with their mental health, in both a personal and professional sense.
These are the two Sanctus Coaches who created the Sanctus Space, and our rough maths tell us they may well have coached over a thousand people between them.
3️⃣ The Yellow Pages for Mental Health
To plug the gap between those looking for support and those offering it, and to dispel some misconceptions along the way, we put together the Sanctus Directory, a comprehensive guide to free and paid services for people's mental health.
It's a resource that our Sanctus Coaches use regularly, and lists everything from phone services and support groups to charities and recommended therapists, as well as definitions for the various different types of support available.
It's broad, varied and accessible, especially as we've made an effort to focus on free or affordable services for those seeking someone to work with privately. Some businesses have even used the Sanctus Directory to find someone and then covered the cost themselves.
We've included the link in this post to our directory, and here's the PDF version too. Please feel free to use it in whatever way you wish that'll help you support your employees. You can keep it on hand to share with anyone who might want it, you can put it on your company intranet or you can send it around in your internal comms.
We constantly iterate and update the Directory to keep it up-to-date, relevant and fresh with new resources.
It's not the answer, but it certainly helps people find it.