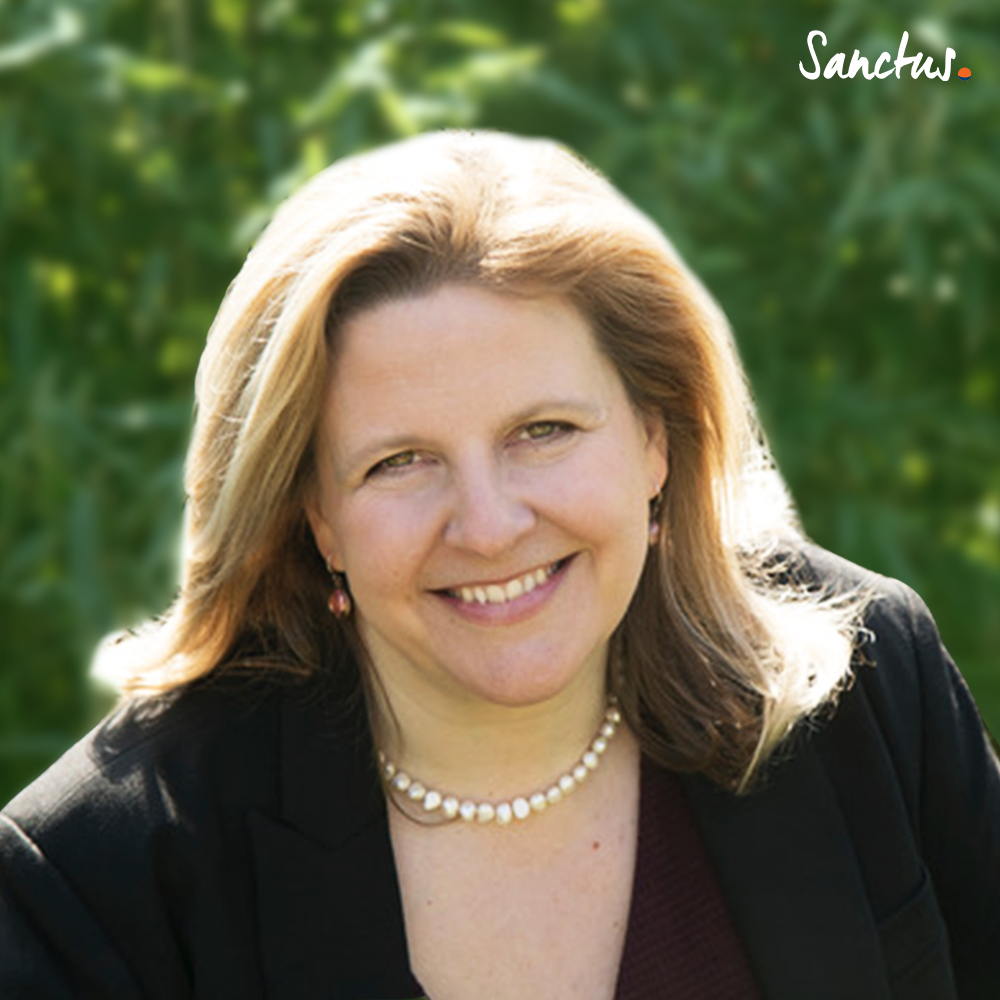 What would you like people to know about your coaching?
My coaching is focused around an agenda which belongs entirely to the client. Whatever is going on for you – issues, emotions, practical challenges or anything else – all are welcome in the coaching session. The coaching session occurs within a place of safety and non judgement, where we can explore your challenges and concerns together and think about what might be next for you.
By agreement, and depending on the client's need, my coaching can include aspects of Mental Fitness training, which some people find helpful to enable them to face challenges with resilience.
What's your background? (Coaching and otherwise).
I spent the last 15 of my 20 corporate years working for a huge global investment bank, which I loved and didn't love in equal measure, but which introduced me to inspirational people and challenges and taught me a great deal. I juggled my very demanding job in financial crime with marriage, parenthood, family illness and burnout, before realising it wasn't the right place for me any more.
From the moment I stepped into the first coach training room, I felt as though I was coming home. I fell in love with exploring what is going on for other people, and helping them to understand where they are and choose what's next for them.
What would you like people to know about you that's nothing to do with your coaching?
My various identities include wife, mum of two teenage boys, daughter, sister and owner of 3 cats and a young Labrador. Pre COVID I could also be found in a dojo several times a week where I practised self care in the form of Karate and Brazilian Jiu Jitsu. I love spending time with my young Labrador in the outdoors, watching him swim, chase squirrels and demonstrate an enviable ability to be entirely in the moment.
What's your mental health journey?
It feels as though the word 'journey' means that there has to be a defined beginning. Of course this isn't true..or at least not for me.
A friend once told me that I should have 'I'm fine' put on my gravestone.
As a child of the 70's/80's, when I lost my Mum to cancer at the age of 9, there were few resources for support and I took it all in my stride. Looking back over my bumpy teenage years and early adulthood, I now recognise the feelings of not fitting in, not being normal, not understanding some basics about friendships, and I realise that growing up without a parent leaves a mark that can never be erased.
My corporate career was the ultimate giver and taker for me. It gave me huge pride for working in a job that looked and sounded great, paid well and gave amazing opportunities, but my confidence was constantly undermined by the feelings of overwhelm and not belonging, or not having earned my place. I learned to leave all the 'messy' parts of me at the door when I arrived at the office every morning, which enabled me to be 'fine' whatever else was going on. When my brother died from cancer at the age of 49, something snapped. I knew it was important to allow myself to grieve, but I had never learned how to handle such strong emotions while holding down a high pressure job. The cost of carrying it all was more than I was prepared to pay any more, and I had to make a change.
Moving to coaching allowed me to make space for all of me – from the awesome to the difficult, and everything in between. Welcoming all the dimensions of being human made me feel incredibly free, and this is what I love the most about working with clients: the moment when they realise that their feelings aren't good, or bad, they just are.
So the journey continues…