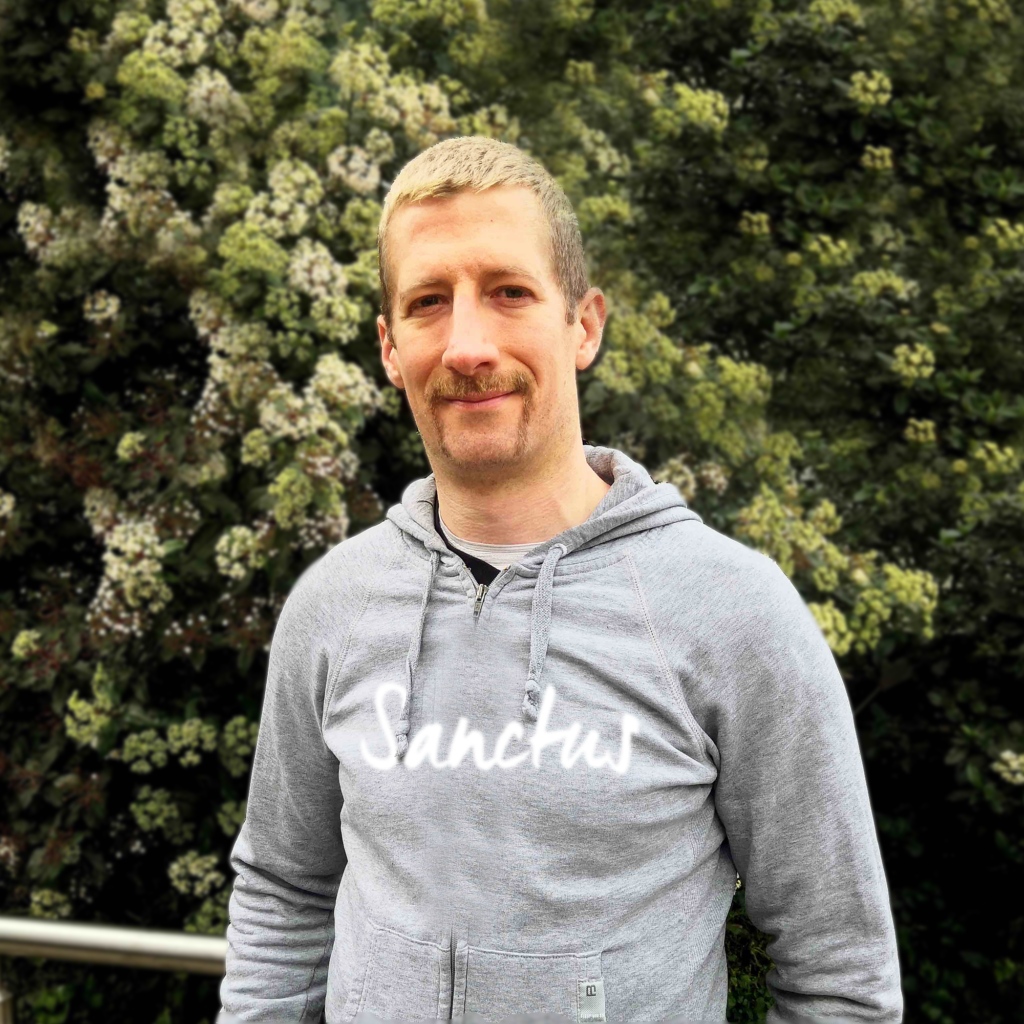 What would you like people to know about your coaching?
I'm passionate about empowering people to take charge of their own story so that they can:
define and achieve success on their own terms,
live and work in a way that looks and feels authentic to them.
A lot of the work often focuses around properly getting to know yourself: figuring out what's actually important to you; taking the time to understand the voices and the beliefs that hold you back and derail your good intentions; learning how your mind and body react to stressful situations, and how you can work with that response more helpfully.
My approach incorporates a unique blend of co-active coaching, storytelling, neuro-linguistic programming, positive psychology, mindfulness and embodiment. As well as supporting personal and professional growth, it builds mental and emotional agility and strengthens resilience.
Here's what a client recently said about working with me:
"Dan worked with me over a period of 3 months in what I can truly describe as transformational coaching sessions. His coaching style is warm, person-centred yet persistent. In our sessions, we have made space to do some of the deeper work that we can often avoid, but that leads us to make the changes – both behavioral and attitudinal – that make so much difference. I was amazed at how quickly the work we have done has translated into both personal and professional success."
What's your background?
I've always been passionate about supporting other people's growth and development. From holding various voluntary welfare roles while I was at university, to running a youth group one night a week when I first moved to London, to spending ten years in senior leadership roles in learning and development for the creative industries, I love seeing people flourish when they become more themselves.
I also love storytelling. I grew up voraciously reading books, and then discovered cinema. I started writing stories as a child, and then became increasingly self-conscious. My perfectionist streak took root and for many years I barely wrote at all. Then in my mid-30s I started making a concerted effort to kick start my writing again. Determined to start my 40s doing more of what I love, when I was 39 I quit my job to take a Masters degree in scriptwriting and to set up my coaching business so that I could pursue both of my interests with greater energy and balance.
I consider myself incredibly fortunate to have created a career that I love, that allows me to pursue my passions. And now I try to bring my coaching and writing together. I often use storytelling within my coaching, and I use coaching techniques when creating my characters.
I see coaching and writing as different sides of the same coin. Ultimately I'm curious about people. I'm fascinated by human behaviour, and all the complexities and contradictions that make each of us unique, fascinating, incredible people.
What would you like people to know about you that's nothing to do with your coaching?
I spent a year of my childhood growing up in Italy, and the experience of being a 'foreigner' at a young age has been a defining experience for me. I wish everyone would live abroad at some point.
Cooking is my main source of mindfulness. I absolutely love spending a few hours attempting a new recipe and can get completely lost in the moment. After being a lifelong vegetarian I made the decision to become vegan a few years ago, and I love growing my culinary repertoire.
I quit my job and joined the circus! Well, sort of. When I went freelance I started taking classes at the National Centre for Circus Skills. After trying out a few disciplines, I ended up doing the flying trapeze for almost three years, until lockdown stopped that. Trapeze is a brilliant way of getting out of my comfort zone on a regular basis; you just have to take the plunge and figure it out as you're swinging, which I realised was a great metaphor for life.
What's your mental health journey?
I grew up in a household where there was a lot of anxiety, and it's something that has stayed with me throughout my life. For many years I wasn't particularly aware of how it was manifesting, until in my late 20s I got physically ill and started having panic attacks. It took a long time to unpick what was happening, but eventually I realised that I'd developed some unhealthy coping mechanisms – particularly workaholism and drinking alcohol – for dealing with my anxiety, and it was making me really ill.
It took two mini-meltdowns in two consecutive jobs for me to finally make sustainable change. I've had therapy several times over the years. But it was my training as a coach that made the biggest difference. Coaching helped me to get to know myself in a deeper way than I ever had before, and gave me the confidence to start shaping the life I actually wanted to be living; on my own terms, rather than conforming to what I perceived to be the expectations of others.
The journey is ongoing! For every 'aha!' moment, I discover new layers of depth to explore. And now it's an absolute privilege to support other people on their mental health journeys.